Forms that let users enter data and send it to a server for processing can be made in HTML. Various form elements and HTML tags are used when creating a form. Here is a simple example of how to make a form in HTML: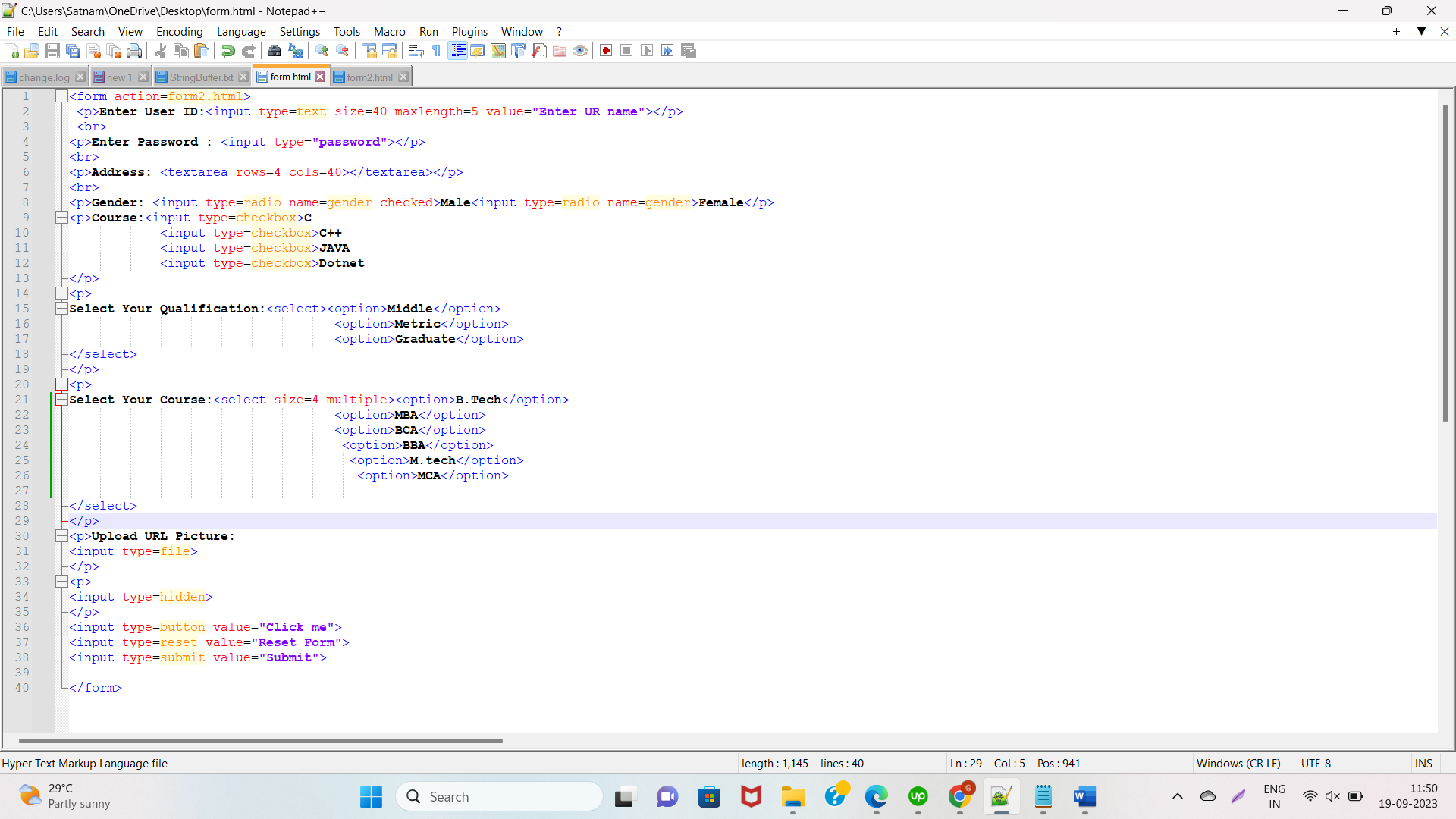 In this example:
1. The <form> element defines the form. It has attributes action (specifies the URL where the form data should be sent) and method (specifies the HTTP method, usually "post" or "get").

2. Various form elements like <input>, <textarea>are used to collect user input.

3.<input> elements can be of different types, such as text, email, radio buttons, and checkboxes.

4. The<textarea> element is used for multi-line text input.

5. The submit button is created using <input type="submit">.